Okay, I'm a bit busy but I'll try and cover the basic points for a few shows from this week.
Air Gear 08:
-Ikki, Kazu and Onigiri are arguing over what to name their team
-Buccha's girl friend broke up with him for an even fatter guy, so he's made up with Onigiri
-Ton-chan gets Ikki to help her with a crisis from her childhood. She used to always be late for school when she was a student. One day, she did everything possible to make sure she was on time but wound up spending the whole day chasing a cat. The teacher froze the clock at the time school would normally start. He did actually teach her though. The clock has been stuck at that time since then.
-Ikki helps fix the clock, but winds up needing help from Buccha
-It turns out that there was an A-T wheel stuck between the hands
Yes! Ton-chan's back story. Due to the sheer stupidity of this chapter, it became a personal favorite of mine. Ton-chan is really one of the most unique characters ever. She's doing something ecchi 90% of the time, but I question whether it's intentional or not. Either way, it's good for a few laughs. Probably the funniest part this week is when she took out the ice cream and randomly started sucking it, so the censoring bird flew in front of her. XD Utter crack!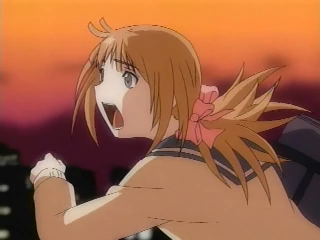 Spider Riders 08
-Hunter and Shadow accidentally fall into a place called Mayoui no Mori (Lost Forest ) Edit: officially forest of bewilderment, which makes sense.
-The manacles don't work properly in the forest, so Hunter can't contact Corona
-Hunter meets with a man called Magma, who doesn't beleive that he's a Spider Rider at first
-The Insectors attack and Magma reveals that he's a Spider Rider. He saves Hunter.
-Magma's Spider is named Brutus. It's his friend and also like a replacement for his sister, who died when his village was attacked by Insectors. Brutus is also looking for his sister.
-Magma promises to fight with Hunter, who is eventually reunited with Corona
Interesting. I like Magma a lot more then I thought he would. He's pretty broody yet he also seems self-reliant. Brutus is such a stupid name for a Spider. I laughed when he first was summoned from the utter stupidity. The best part was, the mysterious purple-haired girl made an appearance again. Her name is also revealed as Aqune. They said it before, but I didn't pick up on it. Finally I can stop calling her purple-haired girl. Apparently, she's been in the dreaded Mayoui no Mori before.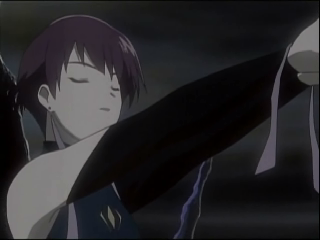 I'll update this post once I get this week's Disgaea