You know the drill. Brevity works best sometimes.
Nana 13- Nana and Shouji are getting closer and closer to breaking up. Not much else happened really except for Junko learning about what happened between Shouji and Sachiko. I'm still a week behind on this, so I figure that by now, they have broken up.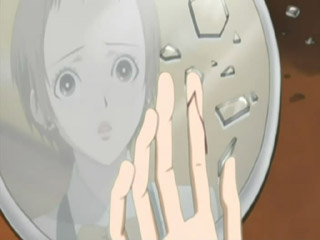 Spider Riders 15- Hunter sees a shadow, which Corona believes to be a lady who turns into a monster. It turns out to be Sparkle and Hotarla practicing for a dance party. Also, Ignus and Magma get sick from Corona's cooking. Pretty funny episode, with Corona getting scared of the ghost. They're really working with the Hunter x Corona pairing and it seems that will continue next week.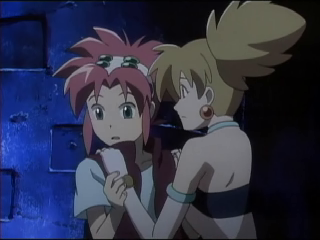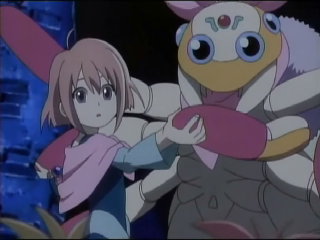 Pretty Cure Splash Star 22- Tension builds as Mai is haunted by the fact that Michiru and Kaoru are evil. Eventually, Michiru and Kaoru reveal their true identities. Mai and Saki try to make them realize that they're not the Pretty Cure that Michiru and Kaoru have to kill but just Mai and Saki, their friends. However, Michiru and Kaoru declare them enemies and continue beating them up. Awesome! This episode went by so quickly for me. I think this was the first cliffhanger yet. I hope everything works out okay.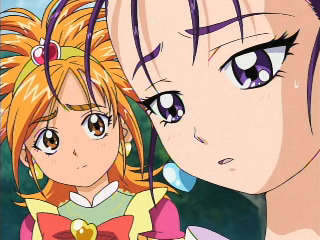 Demashitaa! Powerpuff Girls Z 02- Blossom and Bubbles (who's ridiculously oblivious) are taken to the lab, along with Mojo Jojo. The Professor and Ken figure out that Peach is involved in their transformations (and de-transformations.) Mojo escapes, but Buttercup shows up at the end. More differences, more actual plot. This is really becoming nothing like PPG, but it's a cute mahout shoujo series.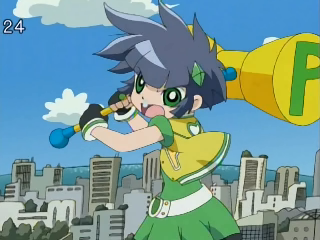 I'll have to get a summer schedule post up soon, which will officially list which series I'll be covering for this season. Oh and I've finally caught up with Utawarerumono. The plot's been amazing lately! I'm dying to learn more about Hakuoro's past. I'm starting to believe that maybe he really was Rak Shine. Also, the Hakuoro/Eruru romance is coming along very well, with a good balance of cuteness and angst.