Just what was that? I'm tempted to call this the worst anime episode that I've ever had the displeasure of watching, but then I remembered episode 46 of G-Gundam, which is torture for totally different reasons. Anyway, I hope whoever worked on the animation for this episode got fired. I doubt it was the original animators, because the characters seemed to be off model, especially Ringo. She got screwed worst of all in this episode. Aside from the ugliness of the animation, there was quite a lack of it to begin with. There was a lot of scenes that were either photographs or really good CG. Either way, showing off l33t photography/CG skills won't save you fools! There was so much scenery in this episode. Often characters were heard talking but either random scenery or just their backs were shown. At other times, people were drawn without faces. I also noticed a lot of SD moments in this episode, most of which were drawn well. However, they should've kept the quality animation for the normal character art, not the SDs. As for the plot, there was a small one, which didn't show itself early enough for it to get interesting. Basically, the AT team in this area doesn't care about Ikki's position that he hasn't actually taken yet. Oh and they're punks. Also, there was a portion about Ringo's feelings for Ikki, which amounted to nothing anyway, so nothing was accomplished. In conclusion, please don't do that again Air Gear staff. I want the next episode to look normal.
Now anyway, here's a sample of the ugly character art.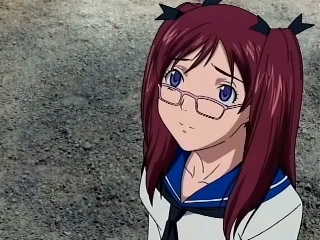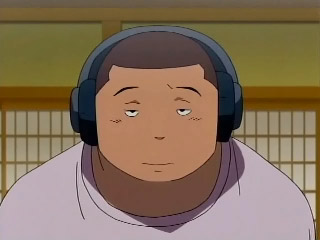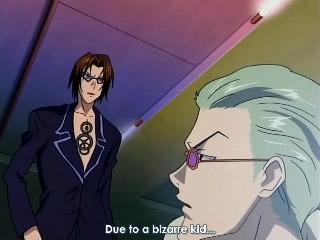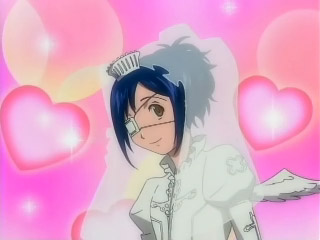 And I'll also post a decent picture of Ringo to make up for all the hideous ones.