A preview of what's behind the cut: Haruhiko gets a facial which wears off by the end of the episode, a famous cliche is miraculously avoided, and there's a hint of plot. Click below for the mass of screencaps.
We start with a cute although painfully bland scene between Haruhiko and Riko. I say cute only because Riko is finally showing that she has a less obnoxious side. Her little bunny is cute too. Note that Haruhiko is his normal ugly self, because that will change soon enough.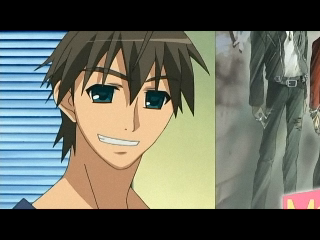 When Haruhiko (who still is essentially himself) and Riko go on a walk, they have a run-in with Yukarin. She mistakes the two for being out on a date. Notice the confused expressions they get afterwards.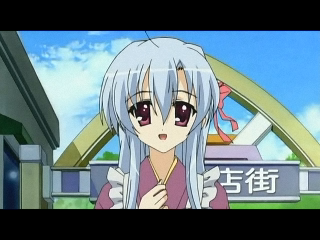 Well, it's time for school. Riko has been voted the class idol. The two are far more shocked about this. The biggest shock, however, is that Haruhiko is no longer hideous. Nobody but me seemed to notice this because it was obviously due to poor animation but they should've because it's a fine improvement. I can now understand why he has two girls attracted to him.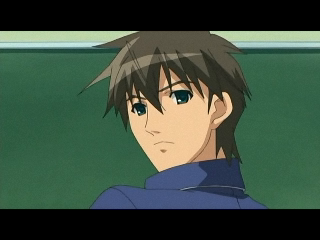 While having a breif chat with Kirino, Haruhiko has become even more like a bishounen. I've forgotten already what they were talking about, but I'm sure it dosn't really matter.

Oh no! Riko has disappeared. Like a good brother, he goes out searching for her in the rain.He soon gets a call from Tama-nee and finds that Riko is with her. Everything's better, or is it? Riko's suffering from bad animation. That's even worse than the sterotypical anime fever she's developed. Worst of all, Haruhiko's bishounen facial is starting to wear off.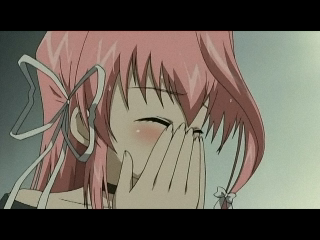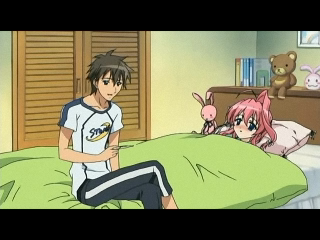 Next up, the scene of the century. No really. For this show it's a milestone. Riko is changing and rather than walking in on her, Haruhiko knocks on the door. I didn't know tht could happen in anime. He dosn't even come in until she has clothes on.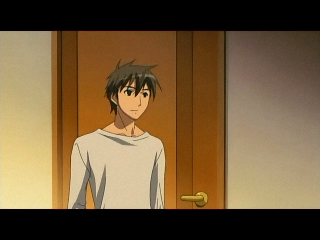 Riko's fever is gone. Haruhiko has officially checked. But look! Their faces are getting closer together… closer now.. will they kiss? Nope! The phone rings. Riko goes to get it. Really, she wouldn't have done so if Haruhiko hadn't reverted back to his generic ugly self. Oh and the person who called was Kirino. That could've made more tension, but they chose not to dwell on that fact. Instead, we just see that Riko blushing looks just like Riko suffering from a fever.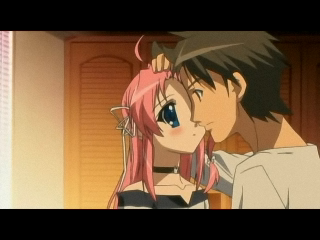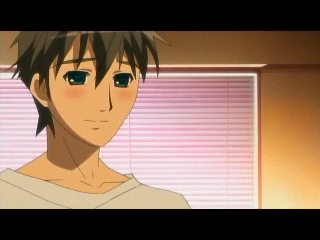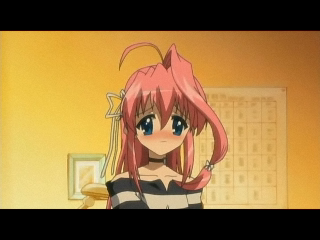 Riko's getting an interview. I didn't catch exactly why. It's funny how until Riko is asked about the person she likes does it dwell on Haruhiko that just maybe she shares his feelings. What about that almost kiss scene? Did he think that was for the fun of it? I'll cut him some slack though because it';s already quite obvious that he's a brickhead. Plus, he's suffering from the fact that the whole makeover scheme failed.

Here comes the plot. Haruhiko hears from Riko first hand that she dosn't share his feelings. What?! There must be a catch. Of course there is! Apparently, Riko made some kind of promise to Kirino. We don't hear what it is just yet. This amuses me high;y though, only because maybe Kirino has a chance with Haruhiko. Oh, who am I kidding. Of course she dosn't. Everyhting will sadly work out and Haruhiko will get with Riko.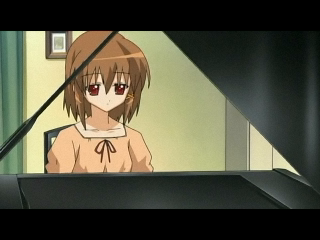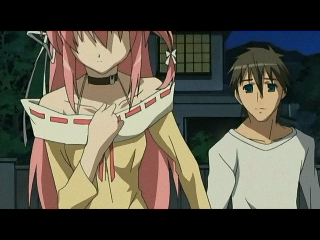 Next week, I have no clue what will happen, because the preview was ridiculously vague.