With a combination of my Thursday shows taking increasingly longer to download each week and with my general annoyance at life right now, this week I'll just be giving quick impressions for a few shows. Coming very soon will be my schedule for the fall of what I've decided to blog after three weeks worth of episodes have aired for most of the shows.
Happiness 03
This week we get an episode featuring Anri. Fine by me, since Anri's my favorite girl. (Jun doesn't count.) Anyway, she's now working at a cafeteria called Oasis. In order to attract customers, she turns everyone's lunch into animals, creating peril. When she does get customers, she turns out to be an awful waiter and everyone leaves. Eventually, she creates robots of herself to do the work. She still fails at being a waiter and with Yuma's help, destroys them all with her magic. Afterwards, she has a dream of how she became friends with Haruhi. After that first impression, I don't understand why Haruhi liked her. Anri's rather crazy, but that's what makes her funny. Next week's episode seems to be about Tama-chan, the adorable green ball from Takamine's wand. I don't see how that's going to work out, but at least it should be cute. Jun was awesome in this episode, so he needs to get his own episode soon.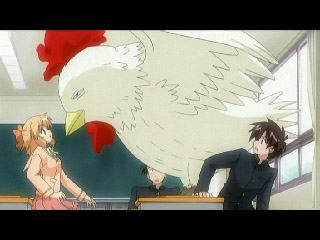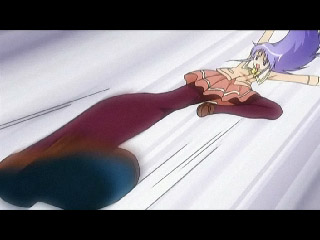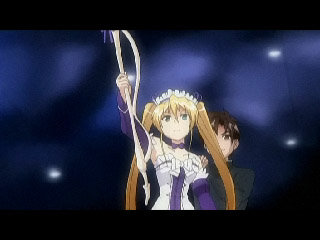 Mamoru-kun ni Megami no Shukufuku wo 03
The episode this time was mostly about a very messed up hide-and-seek game. It led to the revelation of Ayako's incredibly pink and girly room. Kind of funny, but seeing how she's a mega tsundere I'm not surprised. I guess her deredere side has to be as strong as her tsuntsun side. That was indeed strong this week, as whenever she and Mamoru were "found", she would attack the person who found them or just keep running. There was also a rather intriguing point in which we got some insight on Ayako's childhood. She crossed out all the pictures of her parents in her photo album. Anyway, Mitsuki is the most lucky chracter on this show. She always finds an inventive way to evade Ayako's rampages and gets to take pictures of everyone afterwards.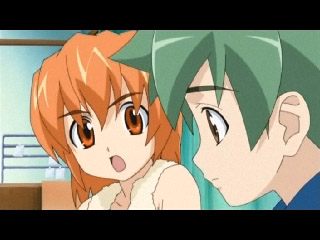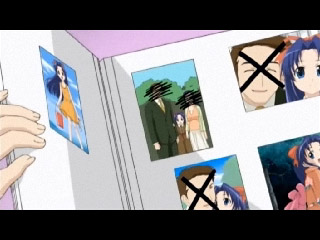 Gin-iro no Olynssis 03
Tokito x Tea becomes even more canon, as Tokito seems to really like her now. He almost hugged her, but everyone then walked in, leading to embarrassment, as seen in picture one. He's very cute when blushing though. At least he's finally gotten the whole identity crisis thing straightened out. Tea actually knows that he's not Koichi. She's just that ridiculously devoted to this Koichi. She's certainly a strange girl. She also got reminiscent from looking at the moon at one point. So is she some kind of alien? This episode finally revealed some things about the blond haired girl, namely that she's Serena. She has similar abilities to Tea, but she seems to be able to pilot her own robot rather than using a pilot. Almost everyone seems to trust her, but I still don't. There's something very suspicious about Serena. Regardless, she has some nice chemistry with the guy she's with in the 4th pic. They only talked for about a minute admittedly, so I don't know whether it will lead to anything. Also, Serena's existence makes me question what I said about tea last week. I don't think she became the robot but rather just powers it. I could be wrong, because she makes limited sense. As for Misuzu, I really wish she had a chance with Tokito, but she obviously doesn't. She's still proving to be an interesting character, even though she's not mysterious like Tea or Serena.