Preview: A Rinka-centric episode, in which another gift is given. For those who stuck around through the ridiculous early episodes, here's yet another enjoyable episode. I was pleased to see that the animation was pretty consistant throughout.

Rinka is the star this time, as the main drama between Haruhiko, Riko and Kirino takes back stage. Of course, you can't have Rinko without her Yuri girl. Turns out she's actually got a name and it's Nami.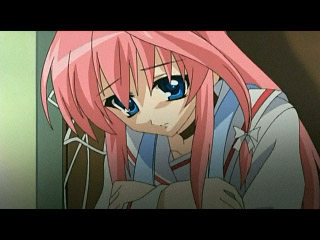 Alright, I lied. There is a breif bit of tension, but it's very brief. Later on, Kirino and Riko even ditch Haruhiko and run off together. Of course, he was beign an idiot at the moment but anyway, I'm getting ahead of myself.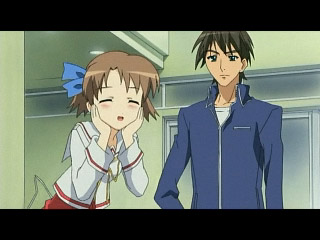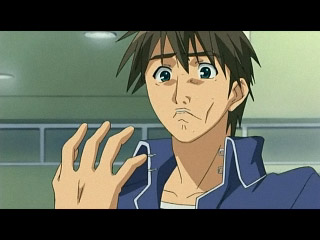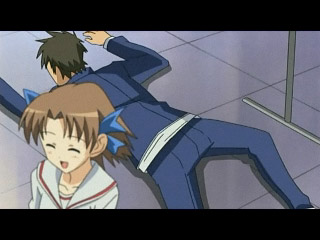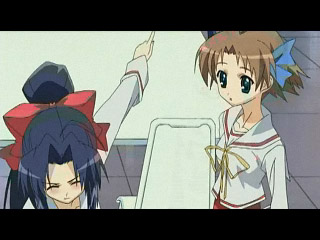 It's lunch time and Nami has made a bento for Rinka. Haruhiko decides to steal a bite. Very bad idea, as it nearly kills him. He comes to the conclusion that it's not fit for human consumption. When Rinka eventually tries it, she finds it gross as well. However, Nami think's it's delicious. Maybe she has no taste buds. Even so, Nami and Rinka get into a fight, which eventually leads to Rinka asking Haruhiko out on a date.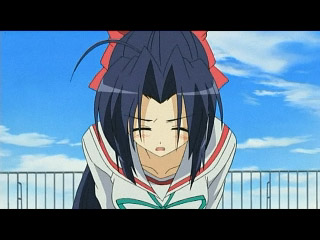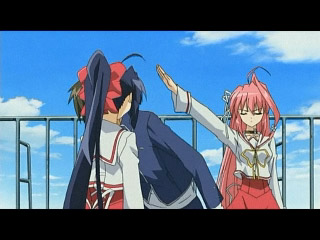 So now, this is actually going to be a pretend date. Haruhiko is pretending a bit too much, causing Riko to smash him to the ground. Nami follows them that night, spying on them.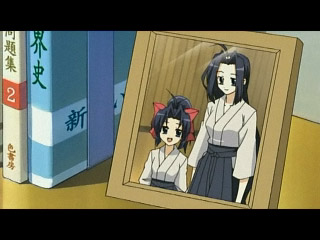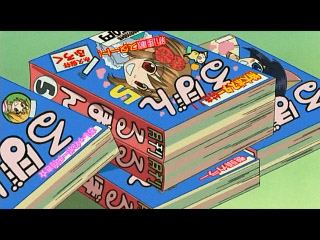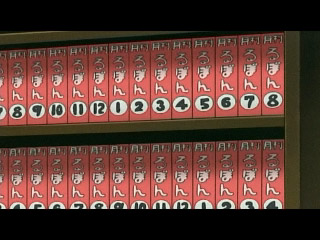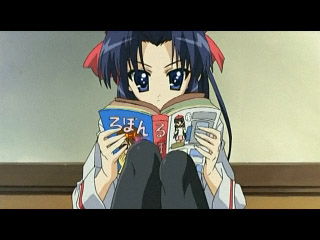 A trip inside Rinka's room gives us some insight on her character. It's not really what you'd expect from a kick-butt kendo-girl. The picture of her sister isn't too unusual, but the shoujo manga is. She's got quite an extensive collection.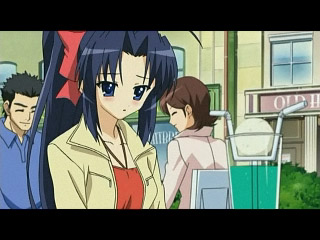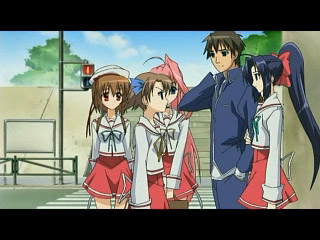 The next date goes a bit differently from the first. They've still got Nami following them. However, it doesn't have a very pleasant result. Rinka confesses her love to Haruhiko, imitating a shoujo manga. It may just be pretend, but it draws a lot of attention to them. Poor Haruhiko is quite embarrassed. At school the next day, Nami informs Rinka that she know's she's lying about all this. She storms off angrilly. Both girls are upset by this (of course) and later we see that Nami has her Gift. She wishes to be with Rinka forever.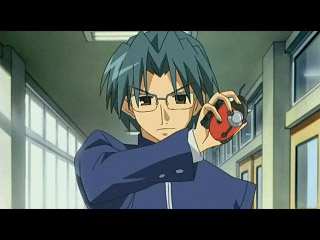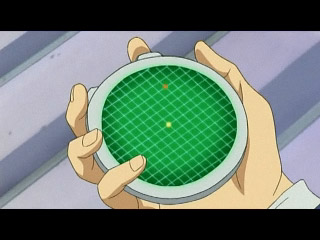 Some pretty weird things have been going on in the school, such as the music room being submerged in water, people walking on the ceiling, etc. Edo has some awesome new inventions to investigate (including the dragon radar?) I'm starting to like Edo, just because he has soem pretty cool technology to do simple tasks. His stuff from last week was funnier, but these were still cool, even though a bit defective. Haruhiko suspects that all of the problems are because of a Gift

Just a little flashback of Rinka's. The sign is a bit overboard, I think.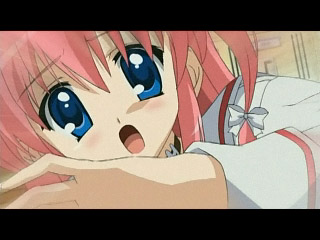 Good! I hoped this episode would have at least one thing I could make fun of. Due to the Gift, I suppose, the lockers come crashing down, nearly crushing Riko. Haruhiko, because he has all this muscular strength that we haven't heard abotu yet, is able to hold up several sets of lockers. He does get a small scratch, but nothing more. I'm impressed much.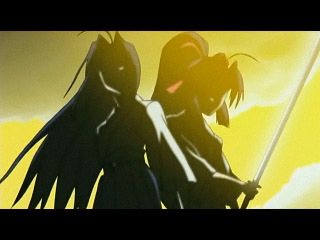 So anyway, Rinka's back story. She was trained by her sister, but was very upset after her sister's death. She hasn't wanted to take in any disciples to train under her…

and so, Nami says she wants to become like Rinka. She offers to be the first. Although Rinka warns that she'll be strict, Nami accepts. She trains under Rinka and becomes the best, having to help whip the other students into shape. Rinka's happy, Nami's happy, the end.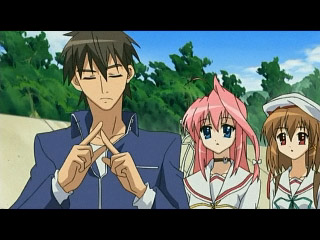 And here's what I mentioned earlier when I said I was getting ahead of myslef. Just the brief conclusion with Haruhiko acting all Haruhiko-like and Riko acting all Riko-like.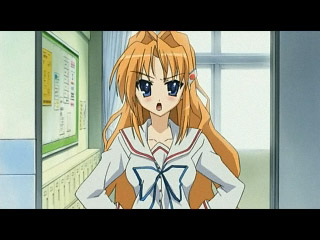 Last but not least, this episode featured some cameos by characters from at least one of the games. I know they're in the Gift ~Prism~ game but I'm not too knoledgeabel about them, having never played myself. I doubt they'll play a major role in the anime, since they haven't appeared until now and they're not on the OP.