Excuse me while I go gouge my eyes out. No, I don't feel like summarizing. I knew this was going to happen, it wasn't anywhere near as bad as it could've been (and I'm grateful for that) but this was the episode that I had been dreading. It just happened later into the series than I would've expected. The last episode is going to have to be pretty darned good to save the series for me. Now, I didn't dislike this episode nearly as much as I disliked 35, but that doesn't mean it wasn't bad. Maybe there were a few redeeming qualities, such as Quake's transformation being kinda hot, (and Magma's reaction to seeing the new Quake) but other than that… eww. Especially the ending…
Edit: Also, I wish the fight would've ended this week, because there's still way too much to be covered. At this rate, they're going to need a second season. (Oops, forgot to put that part originally)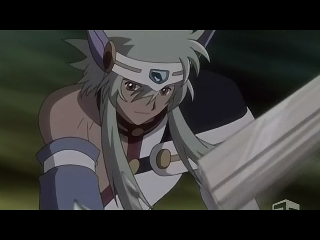 Now, why don't I just display some random fanart I did last night so that there's something of substance in this post. >_< I hate Beerain.