Nanatsuiro Drops
I wasn't hugely impressed with this one, although it did make me laugh a few times, but I wasn't expecting much anyway. If anything, the art is cute. It might be decent and I do like mahou shoujo anime, so I'll see if it gets any better. The plot is rather absurd, as it focusses on a boy who gets turned into a sheep plushie after drinking something that a dog-eared man dropped. Now he's working with a girl named Sumomo and trying to get her to collect star drops. It's uh… weird.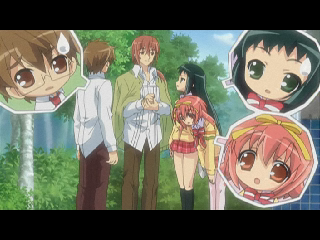 Doujin Work
This one started off kind of slow, but got more amusing as it went on. It has potential to be rather funny, but I don't expect much from it, since the episodes are only 13 minutes and the animation wasn't too impressive. It probably didn't have much of a budget. From what I got so far, it's about a girl who's trying to sell doujinshi. Her name is Osana Najimi, amusingly enough.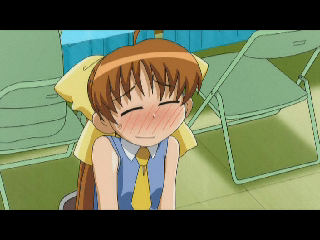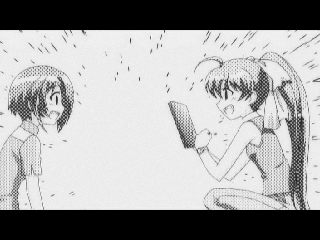 Zombie Loan
This is my favorite of the summer anime I've sampled so far. It has a rather interesting premise and the potential to be really great. I'm just not certain if it will use this to it's full potential. It could turn out to be bland and cliche. The basic plot involves a girl named Michiru, who can see if a person is dead when she takes off her glasses. She discovers that two boys who helped her earlier, Chika and Shito, have black rings. Actually though, they're not dead, becasue they're working for a group called Zombie Loan in exchange. Michiru ends up involved with them. However, it turns out in the end that she might be dying, as she finds that she herself has a black ring.