Apparently, this is a direct sequel to the two original Da Capo series, taking place years into the future. From what I've heard, at least some of the characters are related to those from the original. Sakura's still around too. However, it seems to stand alone well enough that I was able to follow this episode. I'll admit that I've only seen the first ten or so episodes of the original series. It wasn't a bad show by any means, and I in fact enjoyed it while I was watching it. The thing about it that bothered me is that it really had no way of hooking viewers. There were no cliffhanging endings that made me want the next episodes immediately and the storyline seemed generic and plain enough that I wasn't very curious as to where things were headed.
That being said, I enjoyed this beginning. The story focuses on Yoshiyuki Sakurai who (unsurprisingly) has two sisters who aren't related to him. The first to be introduced is Yume. She didn't really make a great impression on me, as she got very little screentime. All she did was wake her brother up and have him make her breakfast. She's also a bit of a Nemu clone.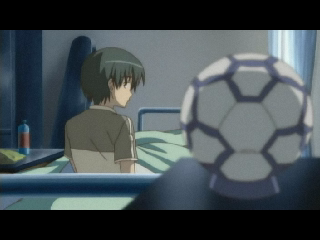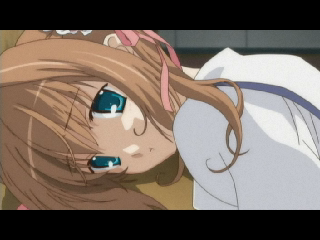 The second, Otome, got even less screentime, and thus made an even smaller impression on me. All I can think to say about her is that her voice is seriously annoying. Here's hoping she goes mute in an upcoming episode.

Interestingly the focus of this episode was a girl named Tsukishima Koko, who after being persuaded by her two friends, confesses her love to Yoshiyuki. She has no chance of getting Yoshiyuki for two reasons. The first is that she's his childhood friend, and the childhood friend hardly ever wins. The second is that this is a sequel to Da Capo. It is the first series that comes to mind when I think of siscon. Either Otome or Yume will win in the end. Anyway, I'm still rooting for Koko now. She's too cute.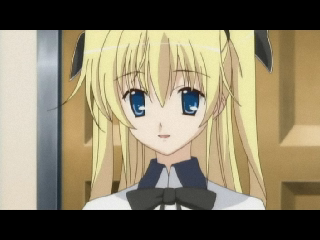 Anyway, I'll see how long I can last with this series, because it looks like it could be enjoyable. I'll add that I enjoyed the OP (but the ED is a little bland) and the animation looked nice, at least more so than the early episodes of last fall's Da Capo clone, Gift ~Eternal Rainbow~