Though I'm sure I'm alone in this, I was very much anticipating this title. It looked like it would have a fantasy/magic-using theme to it, and I really enjoy that genre. Unfortunately, the recent Deltora Quest bored me greatly. I'm pleased to say that this is rather impressive so far. The characters are interesting enough (even the red-haired girl who only appeared briefly) and it has a pretty interesting story, though I'm still unclear on a few things. Hope I get at least most of this right.
So far, the story seems to center on a girl named Shihou Elis, who lives on her own, save for a plant that she talks to and eats with (it doesn't talk back or anything.) When she starts in her new school, she's harassed by members of various clubs trying to recruit her, but is saved by a girl named Akabane Kureha. They spend some time together, during which Kureha notices Elis' bracelet (which will obviously be significant later.) Also, Elis is shot in the head by a strange light. Later, some evil lolis appear, the moon turns red, and Elis starts acting strange. In a rather possessed state, she goes off to the "legendary tree" where she was attacked by before, searching for her "light." She ends up being given a strange golden orb. However, she and Kureha are soon attacked by a three-headed monster.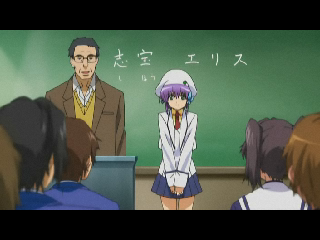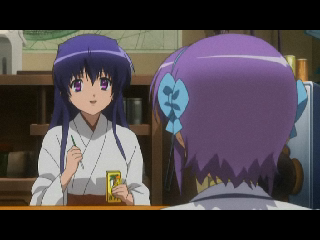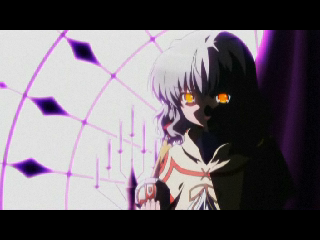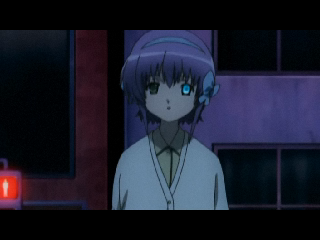 Meanwhile, there's this boy named Hiiragi Renji, Kureha's childhood friend, who may or may not be the actual main character. He uses a magic sword and was bossed around by a loli named Anzelotte for the majority of the episode. Amazingly enough, the humor in these scenes was actually funny. He shows up just in time to help, but Elis is still in danger. Of course, her bracelet turns out to be magical (who didn't see that coming a mile away) and it fuses with the golden orb, creating a shield to save her. This, it turns out, is her "wizard."
So anyway, now she's involved with all these magic-users, and Hiiragi is apparently supposed to protect her. This means he's going to have to go to school with her, according to the preview.
So lets see what else I can say, because I'm really interested so far. The animation is fine, not outstanding but nothing glaringly wrong with it. The OP song is nice, but there's no real animation. The ED is interesting. Wonder if it's hinting dark things to come. I hope so. This is definitely something I'm going to follow, so I hope it remains interesting.