While I haven't found Kotomi's story as interesting as Fuuko's so far, it's still proved to really surprsie me. I like the whole idea about their being hidden worlds, and I hope they explain more of how these work. I'm guessing that Kotomi somehow can go inside of them, or at least knows how to find them. A lot was explained this week, thankfully, because otherwise I would've killed the broadcasters for making me wait until January for the next episode. Still, there's several things that I'd still like to know, such as what the researchers did to traumatize Kotomi so much.
I don't know why, but the mysterious man really interested me from just his brief appearance last week. I had a suspicion that he wasn't as bad as Kotomi seemed to think. He still might turn out crazy, but he does really seem to regret whatever wrong he did. Perhaps he caused the fire.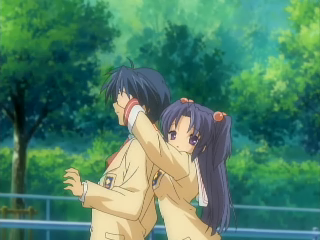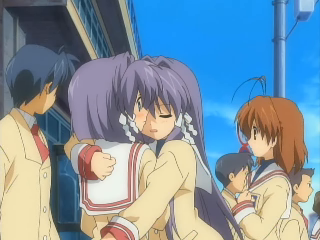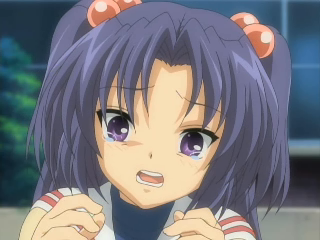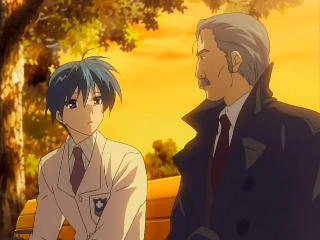 Fuuko's back! Seeing her show up the way she did was so cool, and she's still very much herself. It's a shame nobody remembers who she is, but I hope she can pop up more often like this.